We help businesses bring together people, processes and product to ensure they are scalable and profitable. We provide a roadmap so they can run a small to mid – size business effectively and scale a smaller business to a large business.
a) Early Stage Businesses
We help define your cashflow requirements
We provide financial expertise
We act as a sounding board to bounce your ideas
b) Growth Businesses
We set up the business structure to deliver products and services
We build and manage the finance team
We develop budgets and rolling forecasts
c) Advanced Growth Businesses
We develop your finance team into committed leaders
We build and monitor dashboards
We help evaluate potential growth opportunities
With a well executed plan now in place, the outsourced CFO can be retained longer term as your business partner to keep you on track and accountable.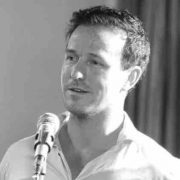 When Brian came on Board as our Outsourced CFO, the business was struggling with its growing complexity and the need to fully understand the financial metrics, including cashflow needs 30-60-90 out.

Brian articulated himself wonderfully showing a good understanding not only of my business but also of my industry. The key benefit of having Brian on board was a deeper understanding of the important financial issues and knowing what to focus on and prioritise.

I would recommend Brian as a calm steady hand in any leadership team.
Time Reading
CEO, Blue Ocean BPO